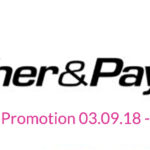 Fisher & Paykel Cash back Promotion.
Promotion start on January 16th 2019 – June 30th 2019
What is the Promotion?
Spend:
£3,000 - £3,999.99 on Fisher & Paykel Appliances and claim £300 back
£4,000 - £4,999.99 on Fisher & Paykel Appliances and claim £400 back
£5,000 - £5,999.99 on Fisher & Paykel Appliances and claim £500 back
£6,000 - £6,999.99 on Fisher & Paykel Appliances and claim £600 back
This value excludes warranty charges and delivery
Maximum cashback £600.00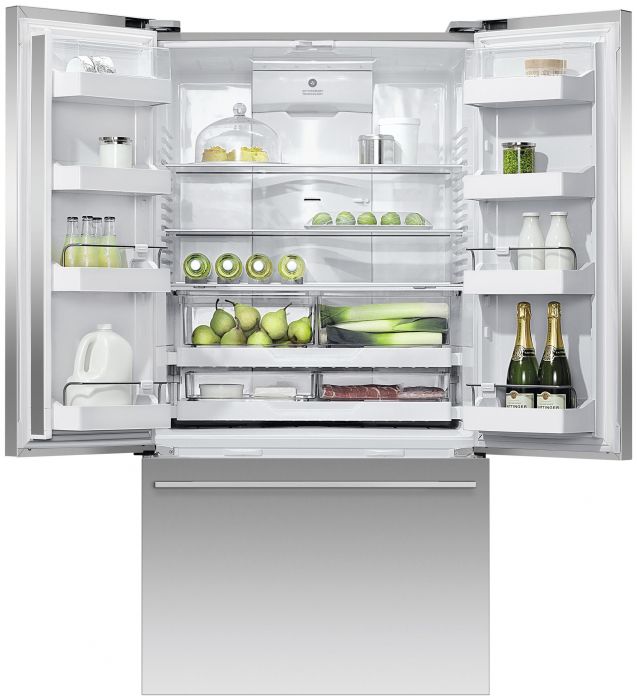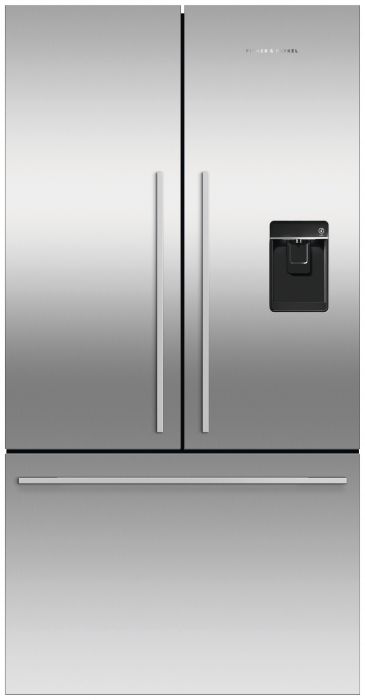 The cashback promotion starts on January 16th and runs until June 30th 2019. Claims must be received by 11:59pm July 30th 2019
The promotion is only open to Great Britain, The Channel Islands and The Isle of Man. You must be over 18. Employees and their immediate family are ineligible. This promotion is not open to Trade (commercial) or wholesale customers. Purchase applies to "A Grade" products only. Not to trade seconds or refurbished products.
Claims to be made through www.fisherpaykelpromotions.co.uk
This promotion cannot be used in conjunction with any other promotional offers from Fisher & Paykel during the same period
When registering your claim please supply the following information:
a. Name and Contact details – name (which must match the name on the proof of purchase), physical address (not a PO Box), email address and daytime contact phone number. If you wish to receive a BACs transfer, instead of a cheque, then we will also need your bank account details including Account Number, and name. The Promoter accepts no responsibility for a Claimant submitting incorrect bank account or other details.
b. Valid serial number(s) of your Qualifying Product(s) These can be found either on the outer packing or on the product itself. If you have trouble finding the serial number, you can call customer service on 08000 886 605. This is not mandatory.
c. Copy of your proof of purchase - a receipt/tax invoice indicating date of purchase, store (including address) invoice number, details of Qualifying Product(s) including model number, the customer name, the price paid (excluding any additional charges e.g. warranty costs) and total invoice amount. If you purchase online, then an online order confirmation and delivery note will suffice, if they show details of the Qualifying Product(s), including model number and the date purchased.
You can supply your proof of purchase by either scanning or taking a photo of your proof of purchase and uploading it to your online registration form.
Claimants must retain the original proof of purchase. Failure to produce the proof of purchase when requested may, in the absolute discretion of the Promoter, result in the invalidation of a claimant's claim and forfeiture to any right to the cash back.
Purchases must be paid for in full and from the same participating retailer on the same day. Lay-bys will not be eligible to claim the cash back unless paid in full by the end of the Promotional Period. Qualifying Product(s) purchased under finance or payment agreements are eligible to participate in this promotion.
If a Qualifying Product is on backorder ('out of stock') the required deposit on that product must be paid during the Promotional Period to be eligible for this offer. Full payment and receipt of the Qualifying Product(s) (and therefore access to the product serial number) must occur before the Claims End Date 18th January 2019 at 11.59pm in order to lodge a qualifying claim for this promotional offer.
The cash back value of £300 to £600 that can be claimed from the purchase in a single transaction, will be paid by either cheque or a BACs transfer to your bank account.
If your claim is approved an approval email will be sent to you at the email address supplied in your claim. If you do not receive your cash back within 30 days from receipt of your approval email, please contact the Promoter either by email at FisherPaykelPromotions@360incentives.com (remember to include your full name, contact number and unique code (from your approval email)), or by calling 0800 048 8927.
The claimant is responsible for providing correct bank account details. If the bank account details provided are incorrect and payment of the rebate cannot be completed, your claim will be declined and the Promoter will contact the claimant to advise that payment cannot be made. Other than as set out here the bank account details provided in the online registration form cannot be changed.