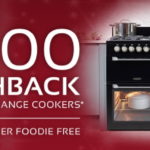 Claim up to £200 before Christmas on your Leisure Range Cooker.
This Christmas promotion runs from September 12th 2019 - January 22nd 2020.
4 simple steps to claim
Purchase a qualifying product from Leisure Range Cooker
Wait a minimum of 30 days, but no more than 60 from the date of purchase to submit a claim (The day after purchase counts as day one)
Claim. Go to www.leisurepromo.co.uk to fill out your online claim form.
Cashback. You will receive your cashback amount 30 days after claim validation via BACS.
If you have any queries about your claim or the promotion please call 0345 216 0094 
Get your Leisure Range cooker in time for Christmas! With the reward of the up to £200 there couldn't be a better time!
Top tips for getting Christmas ready!
Work out a budget
Start filling in your calendar
Decide who is hosting Christmas Day
Who's coming?
Send out the invitations
Start present shopping early
Look up your recipes
Prepare food early where you can
Check Royal Mail delivery times
Easy Family Lasagne recipe from Leisure.
Ingredients
Serves 5-6
For the Bolognese: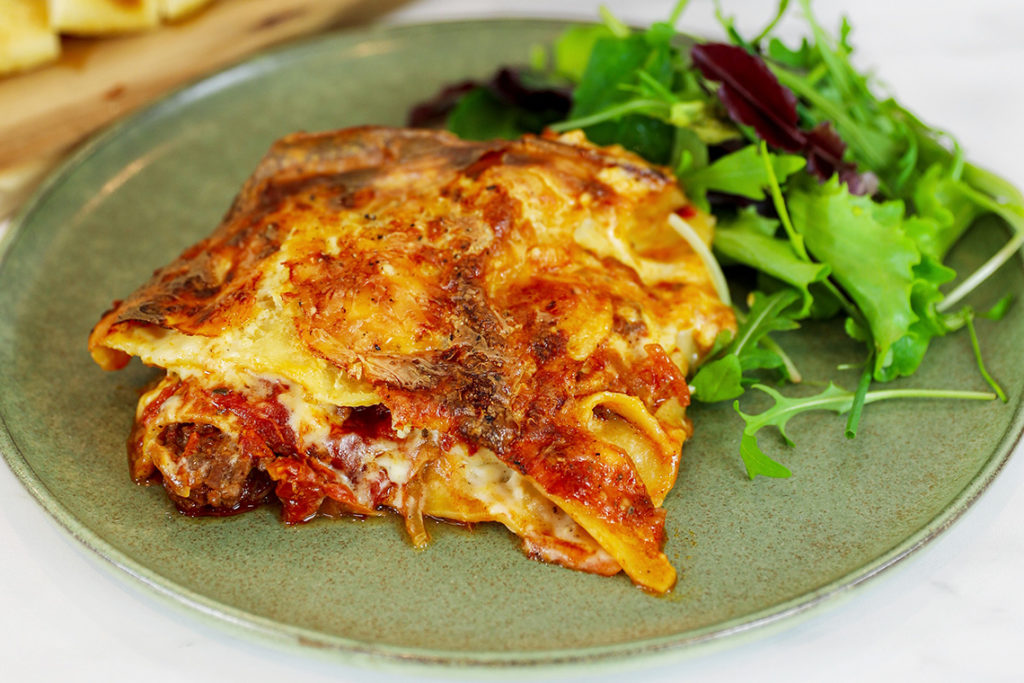 6 rashers smoked streaky bacon, roughly chopped
800g high welfare beef mince
1 carrot, grated
2 celery, finely chopped
1 onion, finely chopped
2 sprigs rosemary, roughly chopped
175ml red wine
2 cloves garlic, finely sliced
2 bay leaves
1 x 280g jar sun-dried tomatoes, drained and roughly chopped
2 tins plum tomatoes
2 tbsp worcestershire sauce
For the béchamel:
50g butter
2 heaped tbsp plain flour
between 700ml and 1 litre whole milk
And not forgetting:
400g lasagne Sheets
200g cheddar cheese
salt & pepper, to season
Method
Preheat your oven to 180°C.
Pop a large frying pan onto your hob and turn the temperature to medium-high. Pour in 1 tablespoon of olive oil.
Add the bacon to the pan and fry until it turns beautifully golden. Push into a pile at the side of the pan once cooked.
Lay your beef mince into the pan and cook for 5 minutes until the pan side is golden. Flip it like a steak and colour the reverse side. Once your mince has browned on each side, break it up into large chunks using a wooden spoon and ensure any raw spots are cooked.
Decant your beef and bacon with a slotted spoon into a bowl and set aside, reserving as much of the fats and juice in the pan as possible.
Drop the hob heat down to medium and add your carrot, celery, onion and rosemary to the pan with a generous pinch of salt - this will help to draw out moisture and soften your veggies rather than fry them.
Once Softened...
Once soft, turn the heat back up and add your wine, garlic and bay leaves and cook for 5-7 minutes until the wine has reduced by over half. Finish with the sun-dried tomatoes, plum tomatoes and worcestershire sauce and season generously (especially with pepper!).
Return your beef and bacon to the pan and reduce the temperature to a low-medium heat, so it lightly simmers, cover with a lid and leave to blip away whilst you make the béchamel sauce.
Grab a deep saucepan and pop it on a low-medium heat. Add your butter and allow to melt before adding your flour. Using a wooden spoon, mix together the flour and butter until it forms a rough ball and allow it to cook on the heat for 3-4 minutes. By cooking out the flour, you won't be left with a gritty, doughy béchamel.
Little by little add your milk to the pan, stirring until smooth between each addition. At first the sauce will feel extremely thick but will loosen into a lovely, double cream consistency.
Now it's assembly time!
Begin with a layer of bolognese, topped with a single layer of lasagne pasta sheets. Spread a generous ladle of béchamel over the top with a sprinkling of cheese and season with salt and pepper. Repeat these steps until you have used up all of your ingredients, being sure to finish with a layer of pasta, béchamel and cheddar.
Pop your lasagne into your preheated oven at 180°C and set the timer for 40 minutes. Once done, move the lasagne to the grill and colour the top for a final 5 minutes.
Serve with garlic bread and salad and see the family light up when you place this on the table.