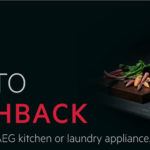 Autumn Rewards.
Claim up to £100 Cashback this Autumn with AEG.  Buy any selected Kitchen or Laundry appliance to qualify.  Terms and Conditions apply.
Promotion runs from 11.09.19 - 10.11.19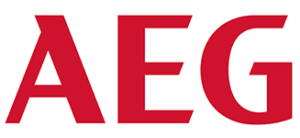 AEG takes great care!
Caring for our clothes is about more than protecting threads and fibres. It's about preserving memories and looking out for our environment. Our laundry appliances help you care unreservedly for all your garments, no matter how delicate, with incredible efficiency.
It's time to care more for the garments that mean something to us. Trust AEG washing machines and tumble dryers to keep your clothes feeling like new - even those one-of-a-kind pieces that are more than just fabric. Our laundry machines provide incredible gentleness and superb washing and drying results so you can wash and dry - without fear.
Discover how to keep all your garments looking like new for longer in the most caring way for our environment.
Sustainable results.
AEG want to make a change for the better by being the best appliance company in the world, making a positive everyday difference in people's lives and for our planet.
AEG is ambitious in what it wants to achieve. Reducing our carbon footprint by 50% and increasing material efficiency are two important areas where they want to make a difference in the near future. They know there are challenges. But strongly believe that by working together to find sustainable solutions that benefit everyone, they will continue to make a positive difference – every day.
Adventures to find this Autumn.
This Autumn, one of the best place that you can find yourself is in the forest! The leaves are changing, the weather cools and the adventure through the rustling leaves can begin.  Go to Forestry England to find your nearest and best Autumn walks!
One of our personal favourite days out is the Gruffalo Trail at Haldon Forest Park, near Exeter.  Can you find the Gruffalo?