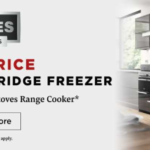 American Style Fridge Freezer Half Price with Stoves.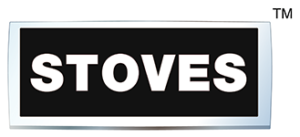 American Style Fridge Freezer - Customers who purchase any Stoves Sterling, Richmond or Precision Range Cooker between 1st January and 31st March 2020 can purchase a SXS909WTD Sta or a FD70189 Sta for HALF PRICE.
Both the Range cooker and American Style Fridge Freezer must be ordered at the same time to qualify.
Stoves smart cookers
Richmond freestanding cookers use wireless technology to connect to our innovative Zeus™ app. This makes it quick and easy to register for your warranty, and allows you to remotely keep an eye on your oven timer. There's also clock synchronisation, so your cooker always has the right time, and much more.
This feature is available on the Richmond 600E electric cooker with ceramic hob, the Richmond 600EI electric cooker with induction hob, the Richmond 600G gas cooker, and the Richmond 600DF dual-fuel cooker. All are 60cm models with A/A energy ratings, available in black, cream or jalapeno red.
Find some culinary inspiration from Stoves
How to bake the perfect Cheesecake
Stoves recently surveyed people across Britain to find out which ingredients make for the best dinner party, and when it came to the perfect dessert it couldn't have been more clear – we LOVE cheesecake. So, we wanted to offer a few tips and tricks to ensure that your sweet treat is a show-stopping delight!
1. When it comes to making cheesecake, you must first decide:
baked, or non-baked/chilled. Their most obvious difference is in the texture – baked cheesecake offers a dense, rich texture whereas chilled cheesecake is light and airy in texture.
It is also worth noting that non-baked cheesecake offers more opportunity for you to show off your presentation skills. These cheesecakes are easier to layer; you can mix with ganache, mousse, sponge or other deserts to create something unique and fancy!
Alternatively, you can always top your baked cheesecake with freshly chopped fruits.
2. Cool it: when making a baked cheesecake, it's important to let your cheesecake cool down.
Most recipes advise leaving your cheesecake in the fridge for few hours to set – we recommend a minimum of 6 hours but overnight is preferable. When it comes time to take your creation out of the fridge, leave it to reach room temperature before serving as baked cheesecake tastes best at this temperature.
3. Whip it!
For the richest baked cheesecake, you should mix the batter quickly and for a long time to make sure it doesn't becomes lumpy – resulting in a dense, creamy texture. For a light non-baked cheesecake you should take your time and slowly mix it for a more airy texture.
4. Mix it up.
Most cheesecake recipes call for a crushed digestive layer but if you're feeling creative you can try alternatives such as Oreos, shortbread, ginger nuts, or Amaretti biscuits for a more unusual alternative. You could even try using pastry instead of biscuits – Whipping It Up has a great recipe you could try.
Some recipes call for a blind-baked crust while others do not. Try both, and see which you prefer – blind baking will result in a crispier crust.
5. Don't crack up!
Cracks in your cheesecake are a common problem (caused by changing air temperatures) which is easily avoided by cooking your baked cheesecake in a water bath. Sally's Baking Addiction has a simple guide to creating a water bath – click here. Not opening the door while your cheesecake is in the oven and avoiding overbaking will also help avoid the dreaded cake cracks.