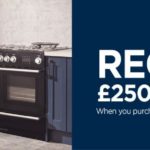 2020 Rangemaster Promotion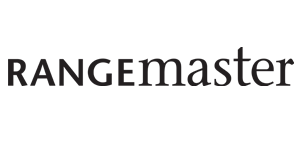 2020 we are introducing a national cashback promotion on selected Rangemaster models, offering up to £250 cashback to the customer.
With a Rangemaster at the heart of the kitchen, the kitchen is always the heart of the home. That's why you'll find Rangemaster, Britain's No. 1 range cooker manufacturer, in more homes than any other range cooker.
Available from Wednesday 1st January 2020 the offer will close on Tuesday 31st March 2020.
Cashback will be available to customers purchasing a Rangemaster range cooker (Excluding any Kitchener model) and a Flat / Chimney Hood together on the same invoice.
• 90cm Rangemaster range cooker and a Flat or Chimney hood: £150 cashback
• 100cm Rangemaster range cooker and a Flat or Chimney hood: £200 cashback
• 110m Rangemaster range cooker and a Flat or Chimney hood: £250 cashback
OFFER DETAILS
Customers should claim their cashback within 28 days of delivery. This must be done via downloading a claim form from the Rangemaster website www.rangemaster.co.uk and emailing the completed form with proof of purchase and delivery through to rangemastercashback@agarangemaster.co.uk or by post to Rangemaster Cashback offer, AGA Rangemaster, Meadow Lane, Long Eaton, Notts NG10 2GD together with proof of purchase and delivery.
Rangemaster will verify the claim and the customer will receive a cheque within 60 days of the verified claim.
Creating your Dream Kitchen
Designing a new kitchen is a big project, so you need to ensure that you do plenty of research beforehand. First of all, look at what you like and dislike about your kitchen and make a list of all the things that you want to change. Then you can start thinking about how you would change them. Make a scrap book (or pin board) of all of the designs, colours and styles that you like about different kitchens. When you go to visit kitchen show rooms you'll soon see what you like and what you don't like and what would and wouldn't work in your kitchen. Once you've got an idea of what you want you can start your formal planning process, planning will make the project run smoother and prevents delays or complications.
You'll need to consider whether or not you need a builder or an architect. Are you planning an extension that requires plans to be drawn up? Does your new design require planning permission or building relations approval? You need to find this out at the start of the project as it will help you to avoid having to make costly changes later. It's important to get a number of quotes and to contact builders well in advance. Choose your kitchen designer and make sure that they are on your wavelength. As important as style and price, is a designer who understands your family's needs and takes note of your wish-list - pulling everything together to design your dream kitchen.